Hits: 75
Breast Cancer Treatments – There are many different breast cancers and various approaches to treatment depending on the type of cancer, the location of cancer, the staging, and if the cancer has metastasized.
CONTENTS:
Surgical options include lumpectomy where a portion of the breast is removed. Mastectomy is when all the tissue from one breast is removed. Double mastectomy is a procedure where all tissue from both breasts is removed.
Laura Castricone Article published Oct 06, 2022 Article updated Oct 18, 2022
Breast Cancer Treatments
Non-surgical options include radiation therapy which uses high-energy radiation to shrink or destroy tissue where tumors are located. Hormone therapy can be very effective for treating cancers that are sensitive to hormones. Chemotherapy will kill the cancer cells via intravenous or oral drugs, and targeted therapy uses medications that interfere with specific proteins that make tumors grow and spread.
Some newer and more novel treatments that are showing promise are hormonal therapies, therapies for drug-resistant tumors to help boost sensitivity to chemotherapy, and the use of acupuncture to help manage side effects.  
Not available yet but on the horizon are anti-angiogenesis drugs. These drugs are designed to block the formation of new blood vessels that feed tumors and stimulate their growth. Promise for this class of drugs has been successful in treating colon cancer and is now being studied for use in advanced breast cancer treatment.
Targeted therapy uses medicines that target proteins in breast cancer cells that help them grow, spread, and live longer. The target drugs were designed to destroy cancer cells and slow their growth. They can be administered via an IV, as an injection under the skin, or orally in pill form.  
Targeted drugs enter the bloodstream and reach almost every area of the body. This makes them useful against cancers that have spread to distant parts of the body. Some of these drugs also help other drugs work more efficiently. Targeted drugs sometimes work when chemotherapy will not. Sometimes targeted drug therapy is also referred to as immunotherapy because some of the drugs also help to boost the immune system. HER2 targeted therapies are designed to treat HER2-positive cancers. These makeup about 10-20% of all breast cancers. The HER2 protein appears in high amounts on the surface of the cancer cell and is important for cancer cell growth.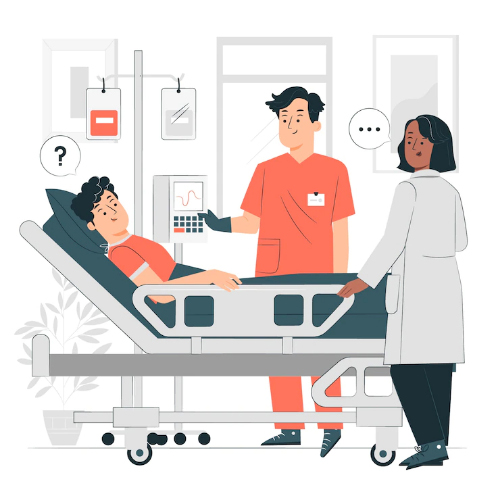 Disclaimer:
All content found on our website, including images, videos, infographics, and text were created solely for informational purposes. Our reviewed content should never be used for the purpose of diagnosis or treatment of any medical conditions. Content shared on our websites is not meant to be used as a substitute for advice from a certified medical professional. Reliance on the information provided on our website as a basis for patient treatment is solely at your own risk. We urge all our customers to always consult a physician or a certified medical professional before trying or using a new medical product.
Products for Breast Cancer