Hits: 0
Item#: TDRVGPF3002CA
---
---
---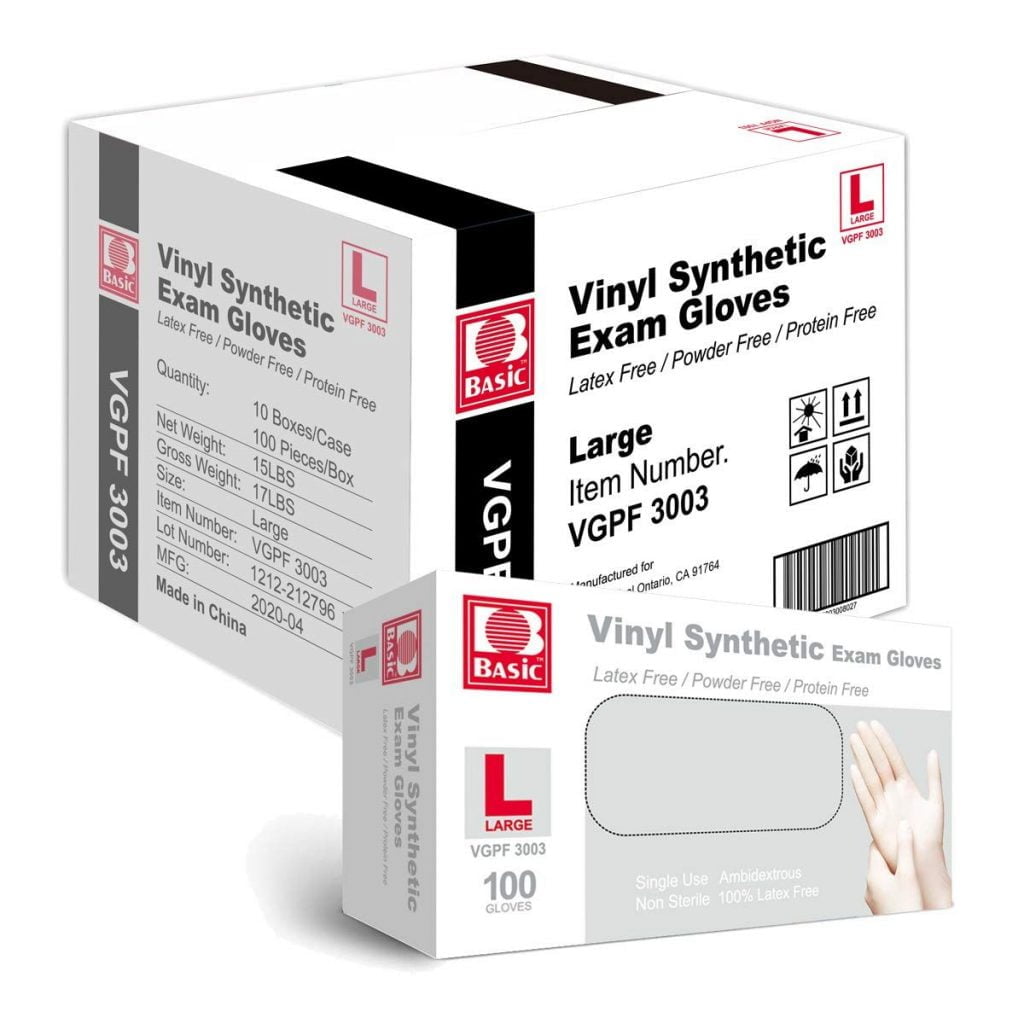 Get the job done quickly and comfortably with these bestseller disposable exam gloves. This five star product is affordable and offers great quality and fit that is sure to keep you coming back for more. Whether you work in a facility or care for a loved one from the comfort of your home, these vinyl exam gloves are perfectly suited for your everyday needs. Stay clean and protected in nursing homes, day care centers and assisted living facilities, as well as in the kitchen, the office, or when doing automotive or cosmetic work.
You can also use these disposable gloves to keep your hands clean and dry while taking care of daily chores such as diaper changes, light household cleaning, food prep and cooking, personal care, painting, crafts projects, first aid, pet care and more. You're sure to love these sheer, frosty white synthetic exam gloves, which are comfortable and sweat-free.
These Exam Gloves are medical grade gloves, so they offer extra protection when coming in contact with blood or bodily fluids. Medical gloves are ideal for use during patient examinations and blood tests as well as for managing incontinence. These medical gloves are powder-free to keep your hands and clothes cleaner with no powder residue, as well as latex-free for all-around protection for people with sensitive skin.
Another great feature these gloves offer is the absence of the chemical smell some gloves have, so they're more pleasant to use.
These gloves are available in a wide range of sizes, from small to extra large. Get them in boxes of 100 or buy in bulk with a case of ten boxes so you never run out. For the best gloves at the best price, try these Vinyl Exam Gloves – you'll be glad you did! Need it fast? Order today and get them tomorrow with our automatic 1-Day Shipping guarantee!
IN STOCK. 1-2 DELIVERY
Vinyl Exam Gloves
Non Sterile
Powder Free
Packaging: 1000 Gloves / Case
---
Products related to this item
Best price
---

Vinyl Exam Gloves – Affordable and offers great quality