Hits: 2
Item#: SQ54375CA
---
---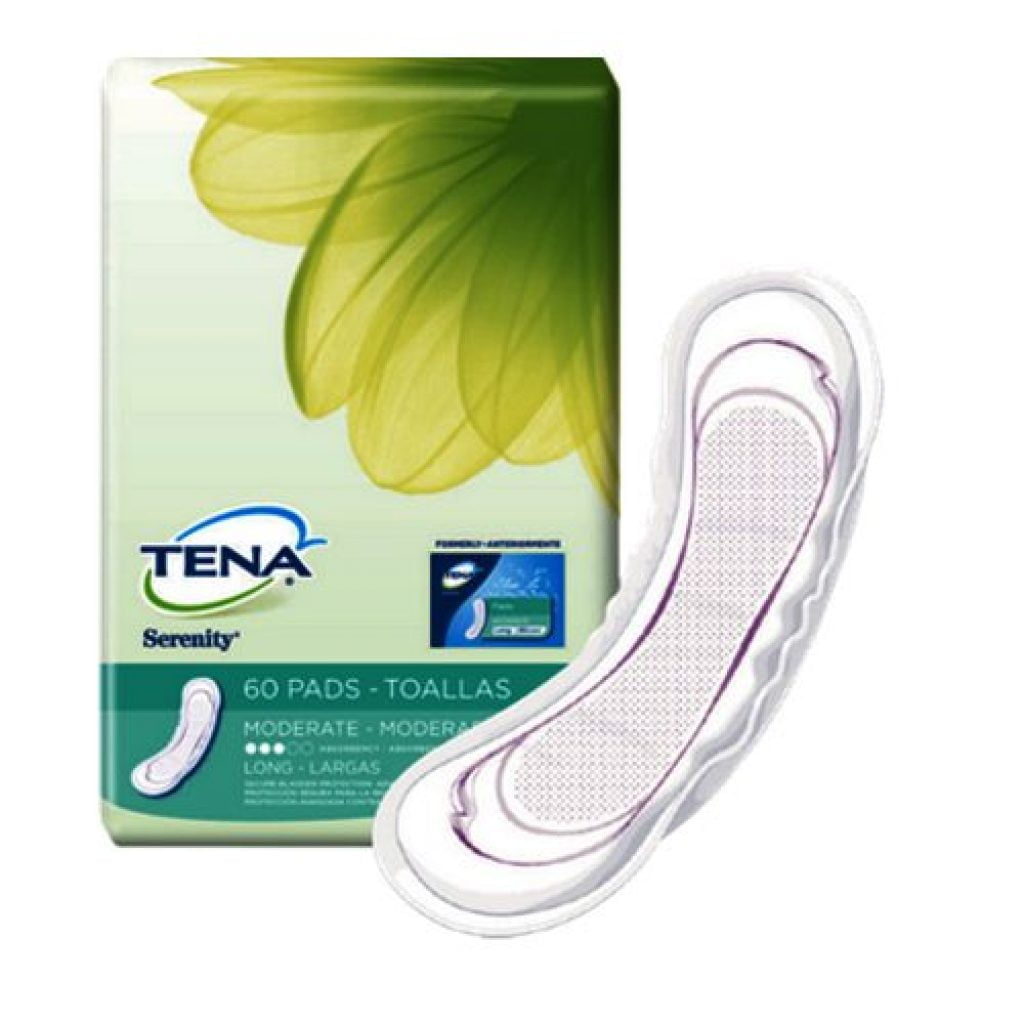 Quick Overview
---
Tena Intimates
Moderate Absorbency
Long
180 Each / Case
 Incontinence Buying Guide »
 Underpads Buying Guide »
Brand TENA
Packaging 180 Each / Case
Weight 9.5 lb
Dimensions 22 X 13 X 8.5 Inches
---
INCONTINENCE PADS FOR WOMEN / FEMALE BLADDER CONTROL PADS
---
Reduced bladder control can lead to awkward situations, but it doesn't have to. Female bladder control pads allow you to feel protected and self-assured, and ready to accomplish. Browse our extensive selection of incontinence pads for women from the privacy and comfort of your couch, and have them shipped straight to your front door!
Best price
For women who experience light or mild incontinence, female bladder control products are a discreet means to protect against leaks. A female incontinence pad is usually comprised of cloth-like materials and backed with adhesive strips to keep it in place. The adhesive side sticks to the inside of the underwear.
Like most bladder control products, incontinence pads for women are absorbent and lock away odors quickly, thereby preventing leakage and keeping the user's skin healthy. They are also odor resistant.
The main benefit offered by feminine incontinence pads is discreetness: No one will know, since these are worn inside normal underwear.
Why Choose Incontinence Pads for Women?
When it comes to discretion, women's incontinence pads are unsurpassed.
They are small enough to be carried in your purse.
They are worn inside regular underwear.
They don't require one to get fully undressed in order to change to a new pad.
They are compact enough to be disposed of discreetly.
They don't make awkward crinkly noises.
They often offer protection against odors.
They are more earth-friendly than bulkier products.
They are significantly cheaper than incontinence underwear.
They come in various absorbency levels.
They are more comfortable, and will keep the wearer less hot.
They are not underwear or diapers; all this is is a pad!
For all these reasons, ladies with mild incontinence often choose to wear women's bladder control pads.
---
---

Tena Intimates Moderate Long, 180 Each / Case