Surgical Bra is extremely comfortable with high cotton content


Zip front closure for easy access to the surgical site with an interior hook and eye placket for added security Perfect for wearing before you are ready for regular lingerie, with bilateral pockets to hold a post-surgical form securely in place Adjustable straps for easy fitting and wearing comfort
Hits: 8
Amoena Emilia Seamless Post-Surgical Bra provides special support through seamless circular knitting technology, giving a precise fit and wearing comfort. It is extremely comfortable with high cotton content, Emilia is suitable for skin that has healed but may still be highly sensitive.
Amoena Emilia Seamless Post-Surgical Bra
Brand:AMOENA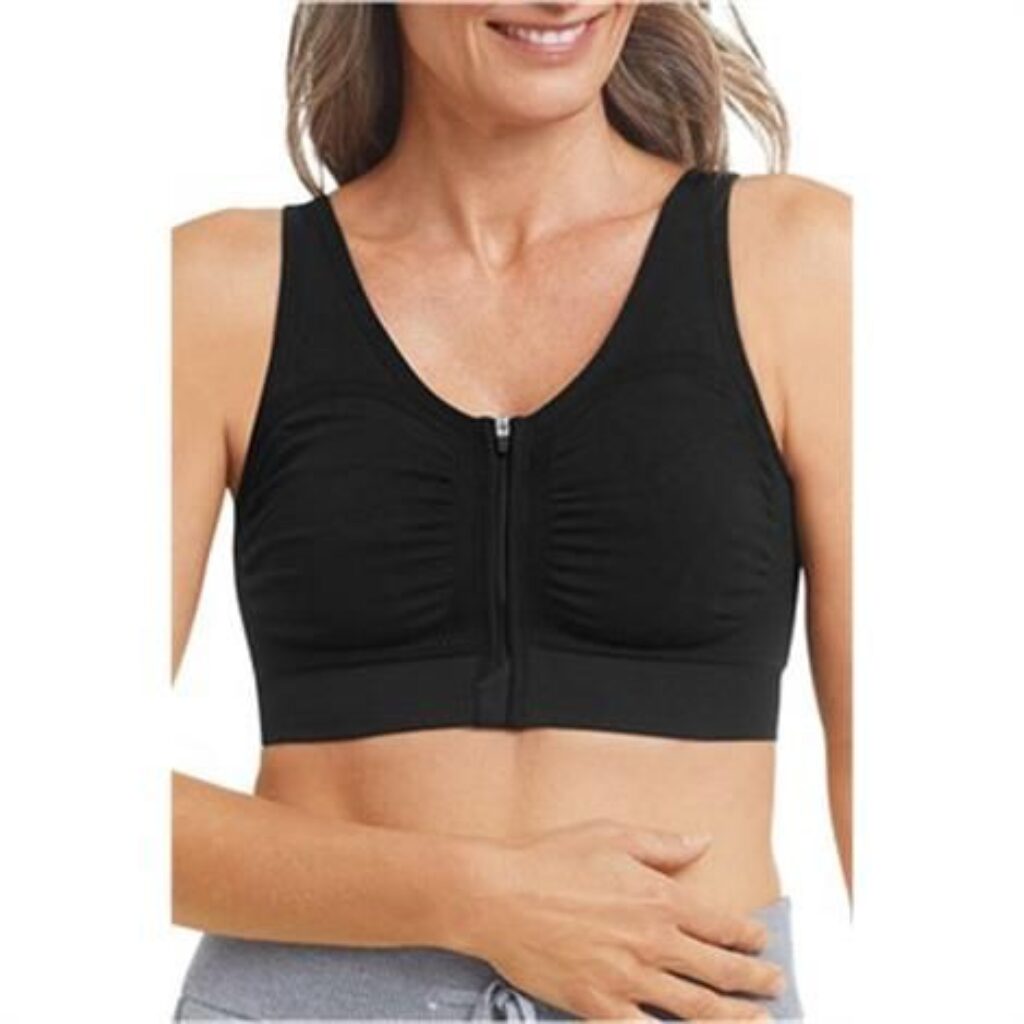 Amoena Emilia Bra Fitting Tips
Band: The band should be snug, but not tight. Make sure the band (front and back) is parallel to the floor or slightly lower in the back. If breast tissue is slipping out below the band, try a cross-over size; go down-in-the-band, up-in-the-cup
Cup: If you are overflowing the cup either at the center front, the underarm, or under the band, then try a larger cup. Make sure you fill out the top of the cup. Soft breast tissue can puddle down in the cup. If this happens, try a smaller cup, or a more shallow bra style.
Product Info:
More Amoena Mastectomy Bras

Surgical Bra is extremely comfortable with high cotton content