Hits: 12
A mix of Sunshine And Heakthy Bone And Cardiovascular Support in a Bottle.
Vegan D3+K2 – A Mix of Sunshine and Healthy Bone and Cardiovascular Support in a Bottle
Maintain Healthy Bones and Teeth
Vitamin D helps the body absorb and use minerals such as calcium and phosphorus, which are necessary for strong bones and healthy teeth.4 Adequate calcium and Vitamin D as part of a healthful diet, along with physical activity, may reduce the risk of osteoporosis in later life.
Positive Moods
Vitamin D supports positive attitudes and healthy moods, so you can be your best, sunny self all year round. 5
Promote Heart & Arterial Health/Cardiovascular Support
Vitamin K2 plays a role in normal calcium regulation, which helps to maintain cardiovascular health.9 Vitamin K2 is a cofactor for the protein MGP which has been shown to support healthy arterial function.22
Blood Clotting
Vitamin K is a cofactor for the protein Prothrombin, which plays an essential role in regulating the clotting process.20 Supplementing with Vitamin K may be important for individuals that have been taking Warfarin for an extended time. 21 Please consult your doctor for recommendations for Vitamin K and bleeding issues.
Sleep Quality
Vitamin D supports healthy sleep habits by promoting normal sleep regulation, quality and duration. 19
Strong Bones
Vitamin K2 is essential to helping osteocalcin to work its bone strengthening magic. Osteocalcin is a protein that plays a role in bone metabolism. It promotes the binding of calcium ions to bones, helping to maintain proper bone function and strength.11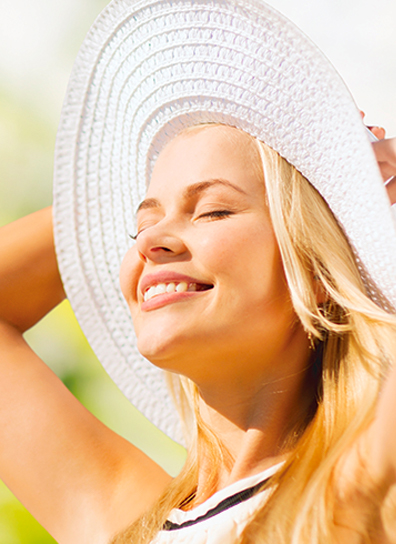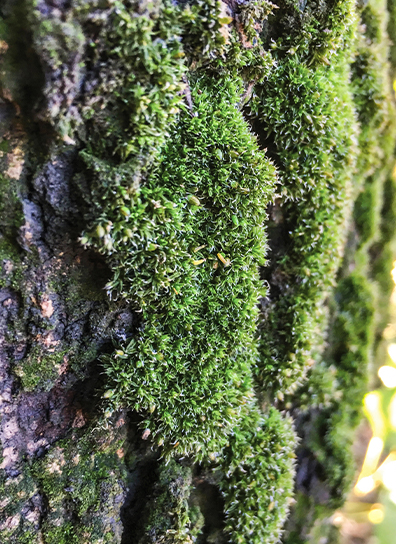 Vegan Vitamin D3 with K2 and Nettle Leaf for Maximum Absorption in One Super Convenient Capsule
125 mcg (5000 IUs) of D3 with 100 mcg of K2 and 250 mg of Nettle Leaf extract to support bone health and immune function for daily nourishment
If there is one Vitamin to rule them all–look no further than Vitamin D. Receptors for this "sunshine vitamin" are found virtually everywhere in the body.1 Vitamin D has been shown to play a critical role in supporting overall health, including healthy immune function,2 bone health3,4 and positive attitudes.5
If you live in the US or Canada, it's likely that you aren't getting enough Vitamin D from its primary natural source: sun exposure. Research suggests that a large part of the US population is not getting optimal levels.6
During winter months far from the equator, there's not enough UVB radiation from the sun to stimulate adequate production of Vitamin D on the skin. Latitudes that include New York City and Boston have limited sun exposure from November to March.7 During summer months, it is wise to use sunscreen and stay in the shade, but doing so lowers the skin's exposure to sun and Vitamin D production.
Unless you plan to eat a plate of fish bones every day, it's darn difficult to improve your Vitamin D levels from food.8 The two traditional sources of Vitamin D3 supplements come from animals: fish oil and purified lanolin harvested from sheep's wool.
Our Vitamin D3 is vegan, made from lichen, the mossy green stuff that grows on tree bark in the forest. That means that it's cruelty-free and there's no fishy aftertaste that is typical with other Vitamin D3 supplements.
Vitamin K2 for Maximum Absorption
A growing body of evidence9-12 is showing that Vitamin K2 is as important as Vitamin D3 for the body to process calcium properly. Our formula pairs them together in one easy-to-swallow capsule to amplify the positive effects of bone health and cardiovascular function.
Calcium, like a herd of hungry goats, can do amazing work when it's reined in, but can be destructive if allowed to range free. Vitamin K2 is like a nippy border collie that chases calcium out of the arteries and binds it to the bones, where it's needed.9-12
Vitamin K2 was discovered fairly recently. Nutritional scientists are still mapping the full extent of its role, but the preliminary research is exciting. K2 appears to activate at least 17 different proteins and work synergistically with several other vitamins.13
Studies suggests potential benefits of Vitamin K2 for:
Calcium metabolism9-10
Bone Health11
Cardiovascular function9
Brain Function14
It's hard to get your daily dose of Vitamin K2 from foods that most of us eat on the regular. Natto, a fermented soy product, offers the highest concentrations.15 Because we are polite Canadians, we will simply say that natto is an acquired taste. As importantly, lots of people are sensitive to soy.
Our K2 is made from fermented chickpeas rather than soy. We use the most known bioavailable form of Vitamin K2, because if your body can't absorb the nutrients, what's the point?16
Nettle for Extra Nourishment
We add nettle leaf extract to make our Vitamin D3 with K2 extra nourishing. Nettle is a bit of an unsung hero and we're not quite sure why. This nutritive herb contains additional vitamins and minerals that help support bone health and overall well-being.17,18 It boosts absorption so your body gets maximum nourishment and it has stress relieving properties that support the adrenal gland.
Nested Naturals Vegan Vitamin D3 with K2 and Nettle gives you a daily boost of sunshine and nourishment. Potent, super convenient and cruelty-free: this is the one D3 to rule them all.
YOU MAY ALSO LIKE
---

Sunshine And Healthy Bone & Cardiovascular Support in a Bottle