Hits: 1
Item#: 44682100
---
Have a question about this product?Ask us
---
Auto Re-Order & Save! More details
---
PRODUCT INFORMATION
Quick Overview
ComfortFoam is a self-adherent silicone foam dressing consisting of a soft silicone contact layer, a flexible, absorbent polyurethane foam pad and a vapor-permeable, moisture-proof outer film
The silicone adhesive sticks to surrounding skin but not to the wound bed, minimizing pain and the risk of damage to the wound area
Can be safely worn for several days, depending on wound condition and exudate levels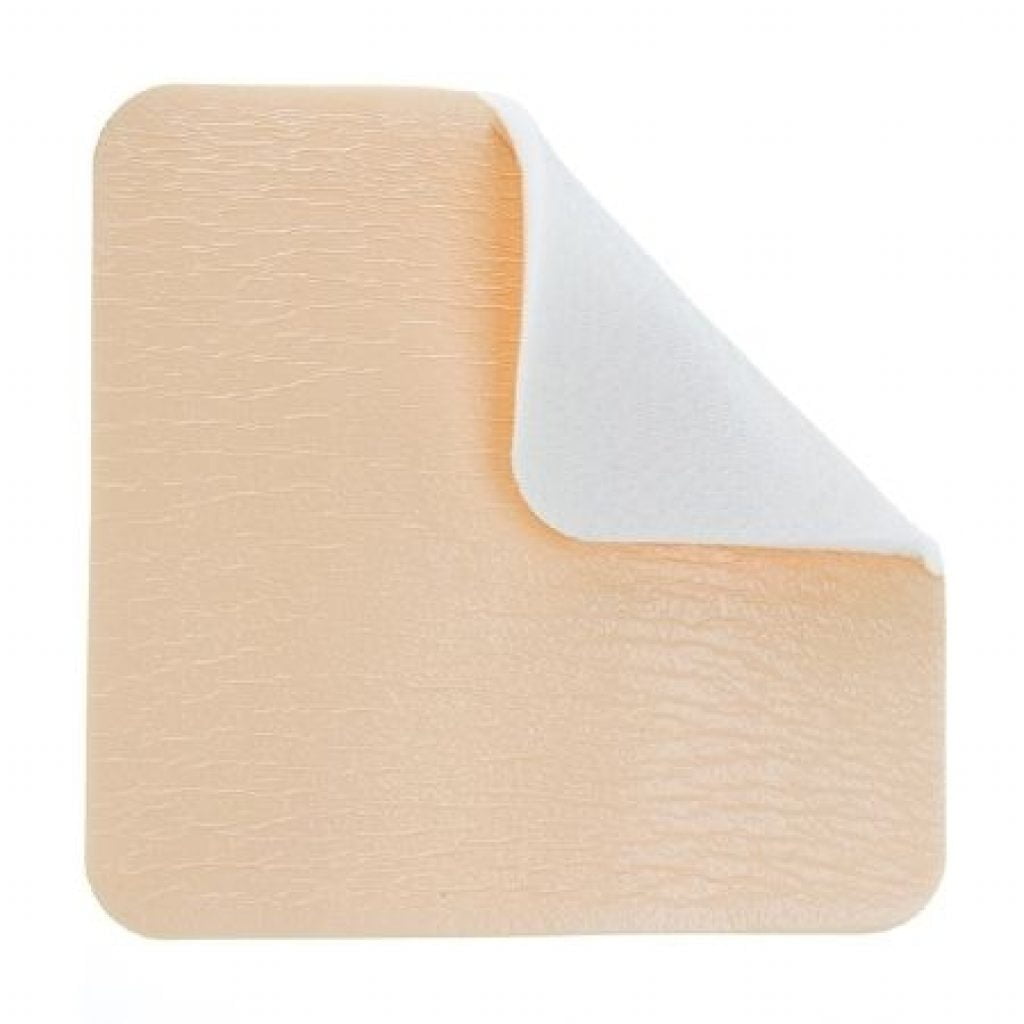 WOUND DRESSINGS / HYDROCOLLOID, HYDROGEL & MORE
Unlike bandages, which are generally used to hold dressings in place, wound dressings are applied directly to a wound to offer several levels of protection and healing. The type of dressing you need depends on the wound type and the amount of exudate, or drainage, present. If it is important to you to protect the wound from infection and germs, be sure to choose a sterile product using our filters.
Best price
Best price
Best price
Best price
Best price
Best price
Best price
Best price
Depending on the type of dressing you choose, dressings can:
Ease pain
Encourage healing
Absorb blood and other fluids flowing from the wound
Expedite clotting by sealing the wound
Prevent the wound from infection and harm
Disinfect or debride wounds by removing foreign objects from the wound
Light to moderate burns and wounds, as well as chronic wounds and bed sores, can be dressed with hydrocolloid dressing, which is made with gel-forming agents and has been reported to reduce wound pain. The gel that forms when in contact with wound exudate produces a moist environment which is contained within the bandage and promotes wound healing without harming tissue. Hydrocolloid dressings can be used to prevent infection, but should not be used on infected skin. The hydrocolloid dressing is opaque, so if you need to be able to monitor the wound easily, you may prefer to use a transparent dressing.
Use hydrogel dressing for burns, surgical wounds, pressure sores and skin tears, especially those that are dry or infected. With 90% water content, hydrogel provides a moist healing environment with infection protection for low drainage wounds. Hydrogel dressings cool off wounds and offer temporary pain relief for up to six hours.
Alginate dressing, or calcium alginate dressing, is made with soft fibers that provide a moist healing environment and has a high absorption level for heavier wounds with moderate to high amounts of drainage.
For heavy or moderate draining wounds such as first and second degree burns, bed sores, skin tears and abrasions, use padded foam dressing. Non-adherent foam dressing is available with or without an adhesive border and are easy to apply and remove.
Collagen dressing can be used for second-degree burns, pressure ulcers, cuts and other wounds with significant exudate. Collagen dressings are also used for wounds that cover a large surface of skin. The animal-derived collagen promotes the tissue growth, which often expedites recovery time.
Particularly useful for individuals with sensitive or fragile skin, non-adherent dressing from top brand names such as Telfa and Curad allows exudate to pass through to a secondary dressing without adhering to the wound bed.
We also carry a full line of other dressings, such as specialized burn dressing as well as transparent wound dressing. With transparent dressings, you can monitor wounds without exposing the sensitive, injured area to germs. Also use transparent film dressings for non-infected blisters and light wounds.
Silver alginate dressing reduces inflammation and pain due to burns and chronic wounds with anti-microbial silver coating, which kills microbes instantly in a non-toxic manner. Also check out our selection of silicone, composite, adhesive, abdominal, tracheostomy and medicated dressings for all your wound care needs.
If you need help finding the perfect product to suit your needs, give us a call – we're waiting to help you!
---
Show more +
---

Silicone Foam Dressing ComfortFoam 6 X 8 Rectangle Adhesive