Hits: 43
Independent individuals with heavy incontinence can have the look and feel of normal underwear with adult pull ups, or incontinence pull up underwear. Adult underwear is designed for those who are active and want to maintain their dignity while keeping their clothes dry and their skin healthy.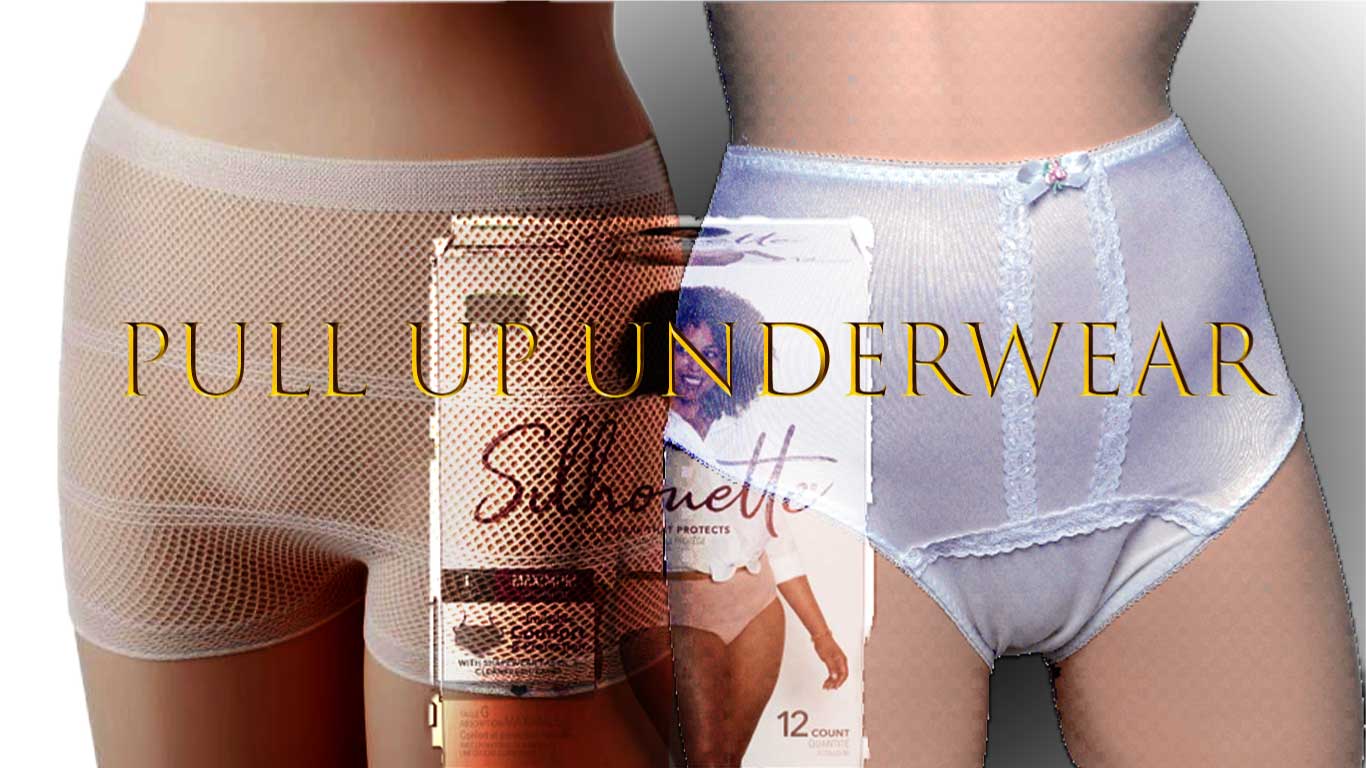 Shop our pull up underwear
By category
---
---
ADULT PULL UPS / INCONTINENCE UNDERWEAR
Advantages of Choosing Adult Pull-Ups
Discreet and comfortable, the best pull up diapers for adults provide protection for higher levels of urinary incontinence and/or mild fecal incontinence. Another benefit adult pull up diapers and incontinence briefs offer is that they go on and come off just like normal underwear, which helps the user maintain their dignity and independence. Some pull up underwear styles also offer tear-away sides so they can be removed quickly and easily without the user removing their pants.
Disposable Briefs vs. Washable Pull-Ups
Some pull up underwear are disposable, while others are reusable. Both types offer the same level of leak prevention for bowel incontinence, but there are many key differences between the two.
One exclusive benefit of disposable briefs is that they have a greater liquid capacity than washable incontinence underwear. Disposable adult diaper panties are also more convenient since they can be discarded once they are soiled. Furthermore, the dry technology commonly found in disposable incontinence products helps to decrease the likelihood of issues such as bacterial infections, skin exposure to bacteria, and other complications.
The other kind of pull ups are washable incontinence panties. Washable underwear doesn't feature tabs or even singular waistbands, but they definitely protect the wearer from urine leakage. Washable pull-ups often are comprised of materials such as cotton and elastic, and sometimes feature additional padding to offer the same comfort that synthetic-made disposable incontinence undergarments provide.
Comfort for the Wearer
When it comes to traveling, many people prefer pull ups over other forms of incontinence wear. Adult pullups help prevent chafing, and lessen the amount of friction between the body and the pull up. Also known as continence pants, these can be worn as a form of underwear or worn inside regular underwear to help the user feel more comfortable.
Aside from the undeniable comfort pull ups offer, they can also keep the wearer feeling confident and protected. According to many studies, it has been also proven that wearing an adult pull up will not cause any more incontinence than what is already there. Read more
---