Hits: 2
Item#: 21553000
---
Have a question about this product?Ask us
---
Auto Re-Order & Save! More details
---
PRODUCT INFORMATION
Quick Overview
---
3/16 inch with open popliteal; medium, 18 – 201/2 inch circumference 6 inch above mid-patella
Universal buttress may be adjusted to allow for medial, lateral, inferior, or superior patella stabilization
Sturdy removable dual axis hinges and encircling contact closure straps provide mild support to medial/lateral ligaments
ANKLE SUPPORT / KNEE, ANKLE & FOOT BRACE
---
Our ankle support and knee support products allow our customers to step forward as painlessly as possible, and with the fullest of confidence. We have an extensive selection of foot braces, ankle wraps, knee immobilizers, and numerous other supportive medical products that will fulfill your needs
Best price
Best price
Best price
Best price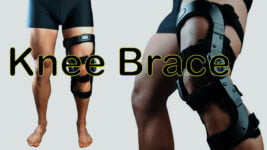 Now is the time to find out more about knee and ankle support products so that you can decide which to choose.
Ankle Support
Ankle support braces stabilize the ankle joint, and stop it from rolling, straining or twisting. They reduce chronic or temporary pain in the ankle, especially when walking, playing sports, or when involved in other activities that necessitate ankle movement. Ankle supports also protect against re-injury of the ankle during and after the recovery process; they allow the ankle to heal without ligaments stretching or tearing.
They are most commonly used by athletes, seniors, and other individuals with weak ankle muscle.
Ankle support braces are available in many different colors and sizes. They are usually thin, breathable and lightweight enough that they can be worn comfortably with shoes while going about your daily activities.
Different types of ankle wraps, braces and ankle sleeves provide the wearer with varying levels of support. A few kinds of ankle support products include a type with laces that can be adjusted to provide you with the fit that offers the ideal amount of controlled freedom of movement. Another popular kind of ankle support is one that appears to be much like a bandage.
An ankle support with compression increases blood flow and decreases swelling. Such an ankle support is ideal for individuals who have suffered ankle injuries previously.
---

ProCare Hinged Knee Support 3/16″ w Open Popliteal, Medium