Omega 3 may assist reduced risk of cardiovascular disease

Helps to promote healthy heart and immune function Helps to promote healthy brain and nerve function Symptomatic relief from osteoarthritis Treatment of psoriasis Management of allergies Helps to maintain healthy eyes Helps to support mood, learning and behaviour
Hits: 19
Supplementation with Omega 3 may assist reduced risk of cardiovascular disease, neurological support, stimulation of behaviour and learning ability, maintenance of eye function and relief from a range of inflammatory illnesses including psoriasis to osteoarthritis and allergies.
NATURAL LIFE™ OMEGA 3 1000MG 365 CAPSULES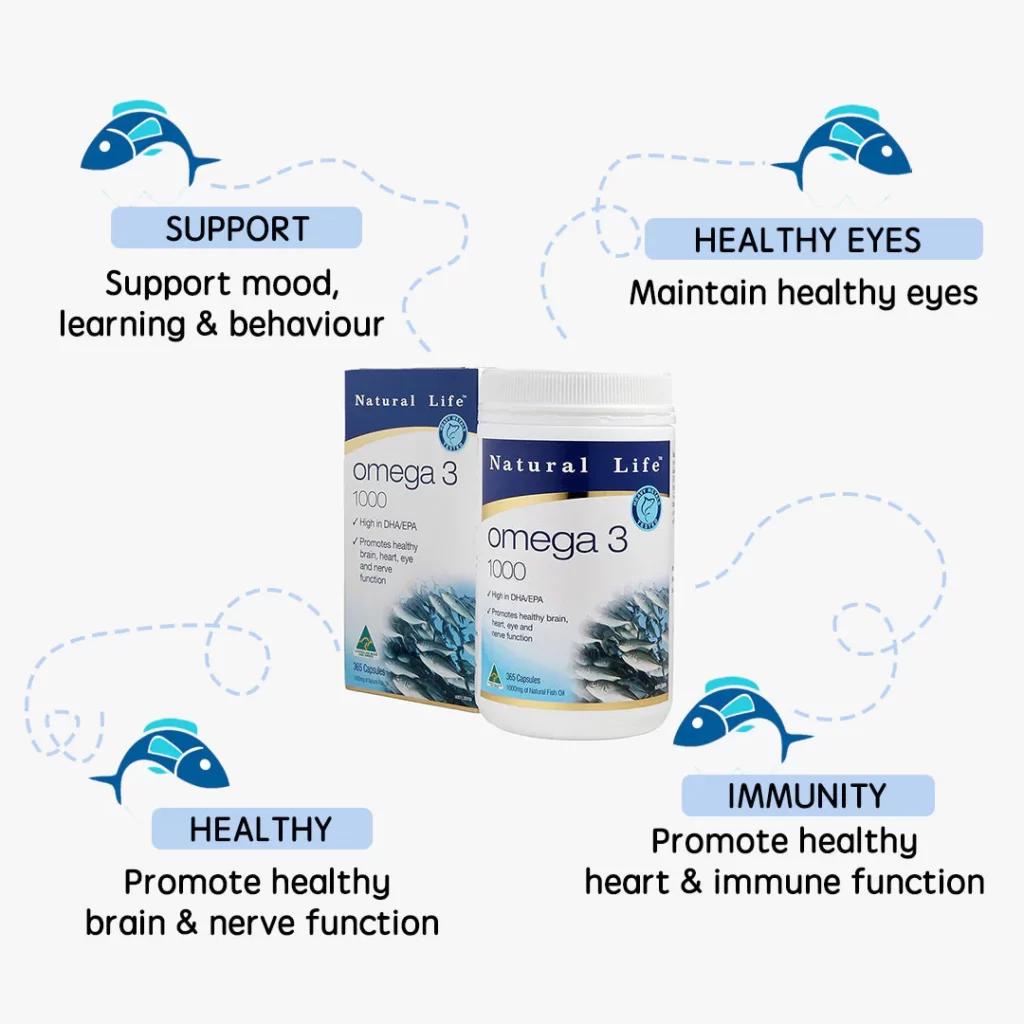 Benefits of Natural Life™ Omega 3
Helps to promote healthy heart and immune function
Helps to promote healthy brain and nerve function
Symptomatic relief from osteoarthritis
Treatment of psoriasis
Management of allergies
Helps to maintain healthy eyes
Helps to support mood, learning and behaviour
Ingredients
Omega-3 marine triglycerides 300mg
equivalent to DHA (docosahexaenoic acid) 120mg; EPA (eicosapentaenoic acid) 180mg
Directions
Take one capsule with meals, 3 times per day or as professionally directed.
Warning
If symptoms persist consult your health care practitioner. Store in a cool, dry place. Tamper evident packaging – do not use if seal is broken.
The Natural Life Difference
YOU MAY ALSO LIKE

Omega 3 may assist reduced risk of cardiovascular disease