Hits: 3
Item#: 49321700
---
Have a question about this product?Ask us
---
Auto Re-Order & Save! More details
---
PRODUCT INFORMATION
Temporary relief of minor discomfort and protection of irritated areas in sore mouth
Helps relieve dry mouth
Sugar free, alcohol free
Sell UOM:EA
Manufacturer Name:Emerson Healthcare
Manufacturer Number:89866900201
Application:Mouth Moisturizer
Brand or Series:Oasis®
Width:1
Height:6
Depth:2
Dimension UOM:IC
Weight:.1
Weight UOM:LB
Form:Spray
Quantity Per Sell:1
UPC:0898669002011
Volume:1 oz.
---
DRY MOUTH SPRAY / MOUTH MOISTURIZER
Many seniors take medications that can cause xerostomia, which is also referred to as dry mouth. If you or a loved one suffers from dry mouth, find relief now with Biotene dry mouth remedies and products such as dry mouth spray, mouthwashes, rinses and more.
Best price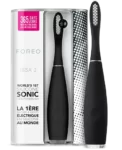 Best price
Mountainside Medical Equipment.
Hundreds of prescription medications are known to cause dry mouth, and the more medicines you take, the more likely you are to suffer from dry mouth.
OTC cold remedies, antidepressants, and antihistamines are just a few of the common medications that cause dry mouth. Dry mouth can oftentimes come along as a side effect with certain medical conditions including diabetes, stroke, and yeast infection (thrush).
Symptoms of dry mouth include the following:
A red, parched look around the mouth
Difficulty eating or speaking
Halitosis
Burning sensation on the lips or tongue
Trouble swallowing
You start drinking more water during meals
Stickiness around the lips
Saliva has a white tinge and is thicker than normal
Your adhesive dentures have become loose and ill-fitting
If you are suffering from several of these symptoms, you most likely have dry mouth.
---
---
---

Oasis Mouth Moisturizer Spray