Hits: 1
Item#: MDS806575
---
---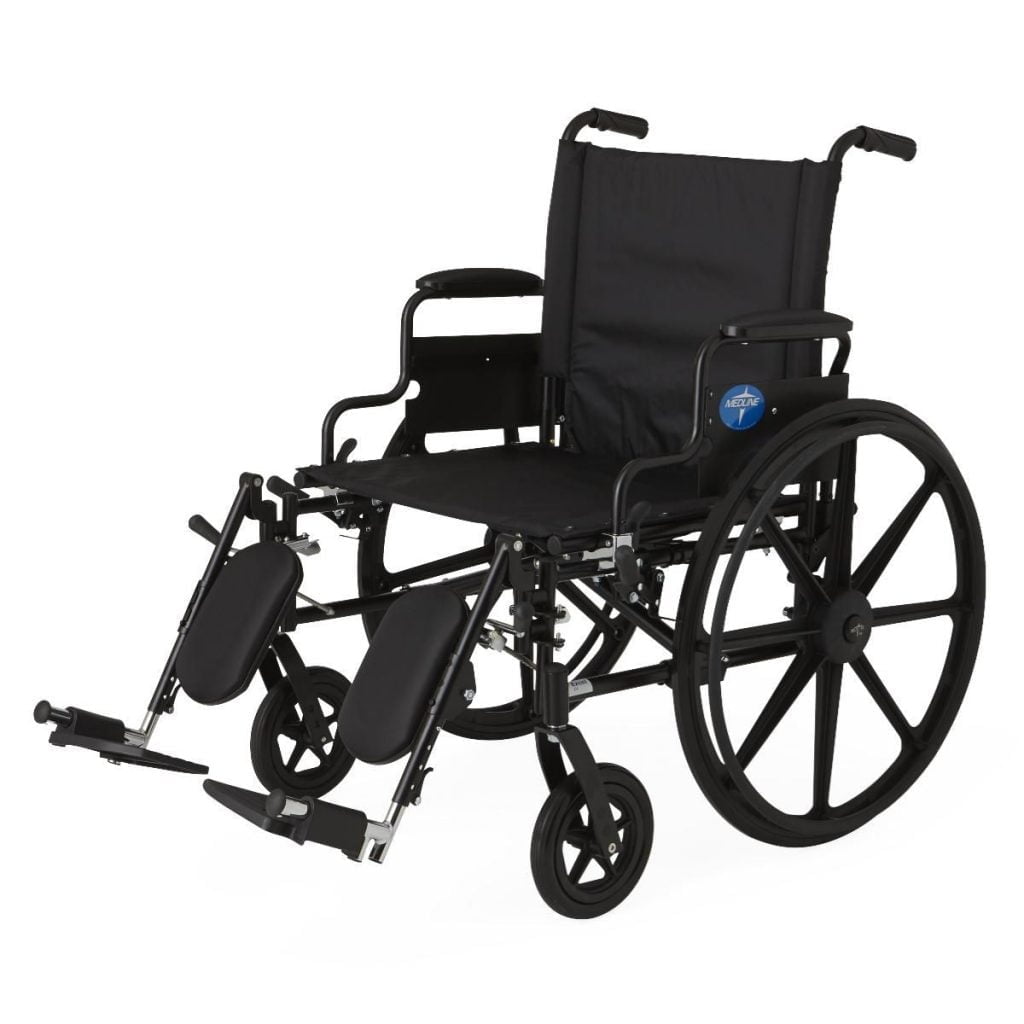 The K4 Extra Wide Lightweight Wheelchair is a high quality, comfortable manual wheelchair from Medline. This chair is lightweight, making it highly maneuverable and easy to transport.
Assembles in minutes with adjustable height back, footrests and seat to floor height so you can achieve the perfect fit.
Sleek and well built, the K4 rolls smoothly and folds and unfolds easily. To further improve ease of transport, this wheelchair is designed with quick release for tool-free removal of rear wheels, as well as removable footrests and swing back arms.
The K4 Extra Wide Lightweight Wheelchair qualifies for free shipping. Choose this sturdy and durable wheelchair if you're looking for a quiet, comfortable ride.
WARNING: Cancer and Reproductive Harm -www.P65 Warnings.ca.gov.
350 lb weight capacity
Quick-release rear wheels
High quality welding
Hemi-height positioning
1 Each / Each
Mri Compatible: No
Product Type: K4 Lightweight Extra Wide Whee
Wc Arm Style: Swing Back Desk
Wc Chair Type: Lightweight
Wc Leg Style: Elevating
Wc Seat Depth: 18 In
Wc Seat Width: 22 In
Weight Capacity: 350 lb
Seat to ground 20 (18)
Rim to rim open 29.25
Rim to rim closed 10.5
Weight w/o legrest (lbs) 35.5
Seat 22 x 18
Back 22 x 16
Highest point to ground 38
Length front to back 30
Height of arm pad from seat rail 9.75
Length of arm pad 9.25
Caster dimensions 7.5 x 1.25
---
LIGHTWEIGHT WHEELCHAIRS / ULTRALIGHT WHEELCHAIRS
---
Lightweight wheelchairs are great for users and caregivers: They allow ease of movement, and are easy to fold and store. Some wheelchairs can even be considered ultra lightweight due to their lighter frame types. These models are great for individuals with active lifestyles, who are often on the go, and involved in all sorts of physical activities. There are many different types of lightweight wheelchair models, with varying features, so that each individual can find one that meets his preferences.
Best price
Best price
Best price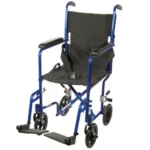 $ 219.00
$ 249.99 Current price
Mountainside Medical Equipment.
Best price
Mountainside Medical Equipment.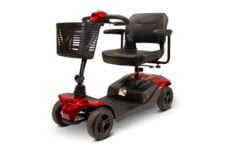 Lightweight Manual Wheelchairs
Manual wheelchairs are basic wheelchairs that are not powered by a battery. These ultralight wheelchairs are self-propelled; either by the user moving his hands along on the casters, pushing them forward repeatedly, or by using one's legs to maneuver the wheelchair about. Options for these lightweight standard wheelchairs include seating size options, seating materials, wheel spoke options, wheel sizes, frame type, adjustable arms, swing back arms and legs, hand brakes, wheel brakes, and so much more.
Lightweight Bariatric Wheelchairs
The frame of a lightweight bariatric wheelchair is always constructed from a durable frame material. For example, Bariatric wheelchairs with carbon steel frames have a weight capacity of 700 pounds. Reinforced steel gussets are located at all weight bearing points of the frame to provide maximum strength. And yet, even though due to their sturdiness they can bear very high weight capacities, these wheelchairs are still extraordinary lightweight. They are also quite comfortable; these ultra lightweight wheel chairs feature reinforced durable nylon upholstery. Both the frame and front forks and casters are heavy duty, and the frame features dual cross bars to help with durability, strength, and to enhance safety. 
---
---

K4 Extra Wide Lightweight Wheelchair – A high quality