Hits: 0
Item#: 647640
---
Have a question about this product?Ask us
---
Auto Re-Order & Save! More details
---
PRODUCT INFORMATION
Mabis DMI healthcare Gel/Foam Flotation Cushion with Velour Cover 16″ x 18″ x 2″ Gray, Weight 5 lb, Foam Meets California #117 Requirements
Cushion offers maximum comfort, stability and therapeutic effectiveness.
Features a generous amount of gel between a combination of firm and soft foam.
Reversible for ultimate comfort.
Removable, washable covers feature convenient positioning straps.
Water resistant and flame retardant cover.
Foam meets California #117 requirements.
Gel Flotation Cushion
Gray Cover
16 X 18 X 2
1 Each / Each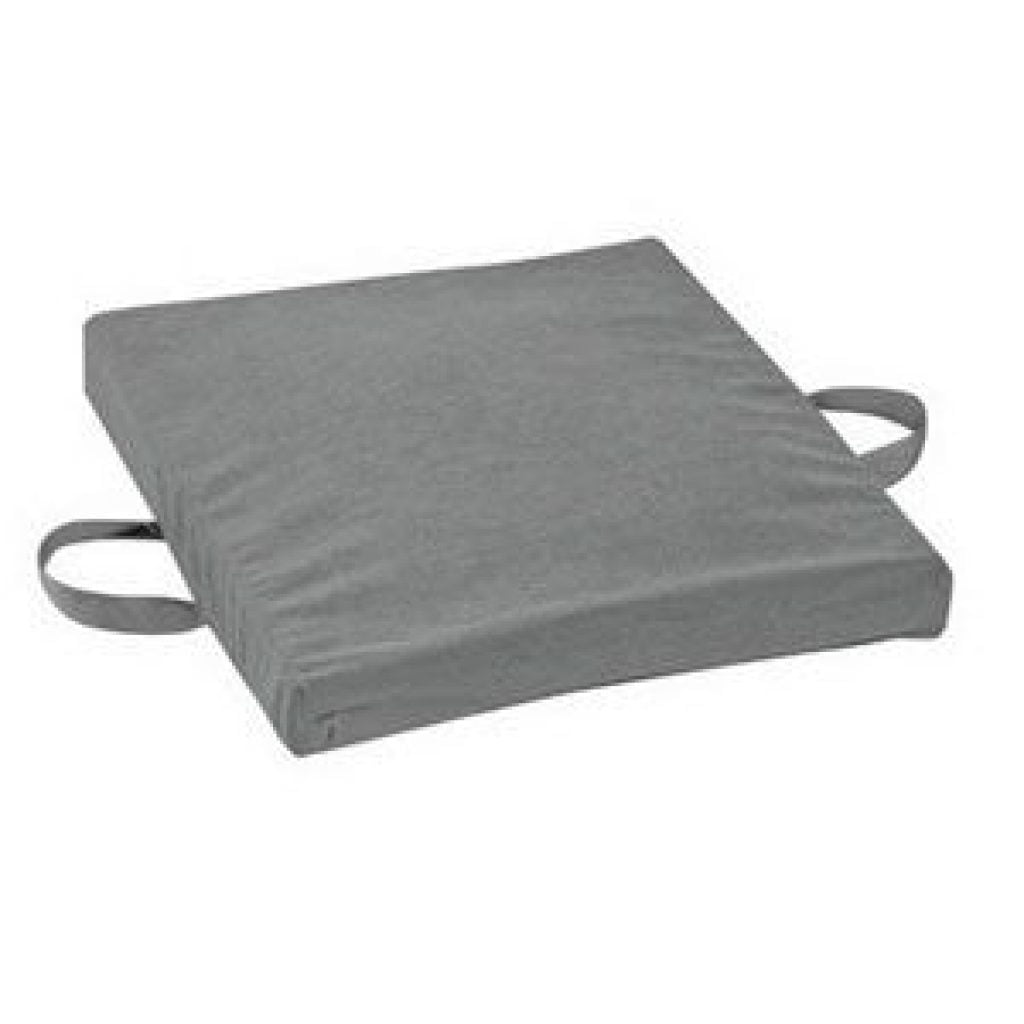 Brand Briggs
Packaging 1 Each / Each
Weight 6.1 LB
Shipping Dimensions 20.6 X 17.3 X 3.6 Inches
UPC 041298076407
---
GEL SEAT CUSHION / GEL CUSHION FOR WHEELCHAIR
If you're looking for a great gel seat cushion for your wheelchair, AvaCare Medical's line of select products may be the right choice for you. When you are sitting for long periods of time, a gel cushion for wheelchairs can greatly enhance your long-term sitting experience. There are many benefits to using a gel cushion; it can greatly increase comfort, security, stability, and more.
YOU MIGHT ALSO LIKE
---

Gel Flotation Cushion w/Gray Cover, 16 X 18 X 2