Hits: 5
Item#: ORT32400L
---
Have a question about this product?Ask us
---
Auto Re-Order & Save! More details
---
PRODUCT INFORMATION
Fold-over finger cots made of malleable aluminum
Lined with blue polyester
Disposable to reduce inventory and sterilization challenges
Quick Overview
---
Color: Silver
Size: Large
Area of the Body: Finger
Packaging: 12 Each / Case
Color: Silver
Size: Large
Area of the Body: Finger
Length Inches: 3.75000 IN
Material: Aluminum lined w/poly foam
Perforation: None
Retail Packaging: No
Type of Splint: Finger Cot
---
THUMB SPLINTS / FINGER COTS / TRIGGER FINGER SPLINTS
---
If you're looking for finger protectors (aka finger cots) or thumb support products, this category will likely have just the product you need. There are thumb splints, finger cots, finger splints, and many more products to help your finger heal.
Best price
Best price
Best price
Best price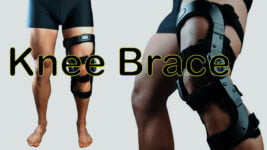 With such a variety of finger support products, it can be hard to know offhand which will be most conducive to your specific needs. Therefore, we'll provide you with some crucial information about finger and thumb support products, and how to use them, to assist you in choosing the optimal one for your needs, and utilizing it in the best possible way. We'll also give you some info about the conditions which necessitate these products.
What are Finger Cots Used for?
A finger cot, aka a finger protector, is used to cover a finger that has open wounds, blisters, burns, or cuts. It protects the finger from moisture, dirt, and any other type of contamination. Finger cots are also worn by medical professionals while applying topical medication, and can be secured over a dressing on the finger to keep it dry. Finger cots are often also used as a substitute for a condom.
Since air circulation decreases when wearing a finger protector, it should only be worn for short periods at a time.
Finger cots are usually made from watertight materials such as latex, vinyl, and nitrile rubber.
What is the Difference Between a Finger Cot and a Glove?
A finger cot only covers one finger, while a glove covers the whole hand. This is why if you're doing something that may contaminate more than just one finger, than a glove is necessary, but if you're only going to be using one finger, a finger protector is perfect.
---

Fold-Over Finger Cots Large, 3.75″, Case Color: Silver