Hits: 3
Item#: EW-M45 Brand: eWheels
---
---
---
Product Information
The EW-M45 is a power wheelchair designed with travel in mind. Weighing just 59 pounds, this chair folds in half in only a few steps. Features include back seat pocket for storage while on-the-go, a specialty foam seat design for extreme comfort, and a large foot platform. This innovative power chair gives you the freedom to travel without having to worry about vehicle lifts or disassembling a scooter.
Weighs just 59 pounds
Chair folds in half in only a few steps
400 lb Weight Capacity
Weight Capacity 400 Lbs.
Top Speed 3.7 mph
Drive Range Up to 15.5 miles
Overall Product Weight 59 lbs
Turning Radius 31″
Seat Size 19" wide x 17" deep
Ground Clearance 3″ at motor
Front Tires 8″ Solid
Rear Tires 12.5″ Solid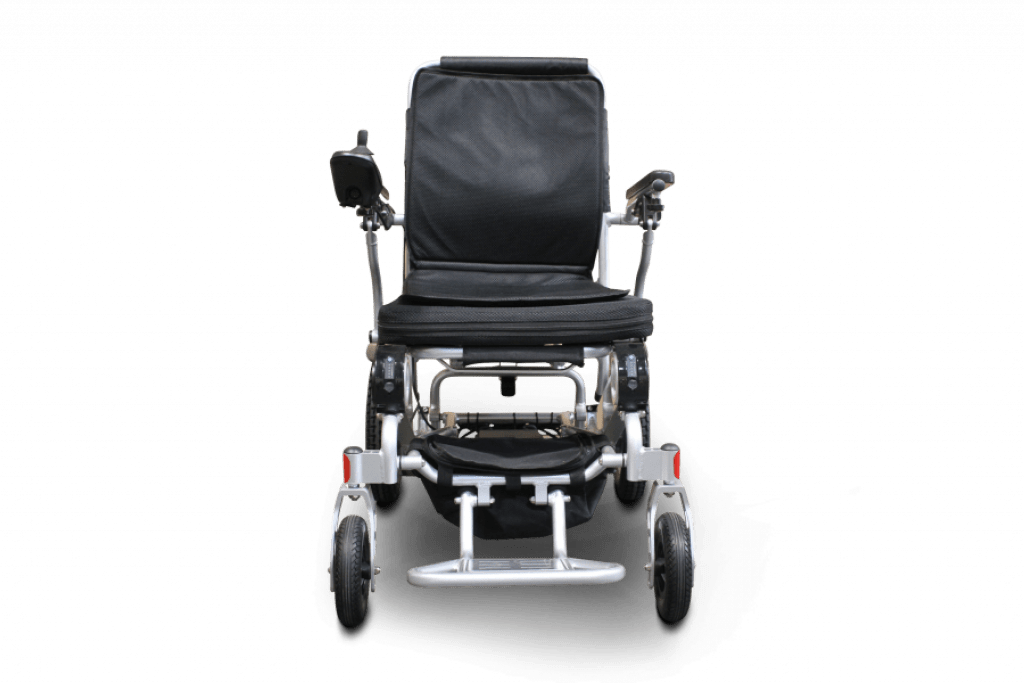 ---
PORTABLE ELECTRIC WHEELCHAIR / PORTABLE POWER CHAIR
---
If you're looking for a portable electric wheelchair, you've come to the right place! All of the portable power chairs in stock at AvaCare Medical are designed to provide the user with a mode of mobility for years to come. These wheelchairs come with built-in features that can greatly enhance your travel. Even more, some of our best portable electric wheelchairs offer front-wheel drive to help increase mobility and give better performance than the competition.
What to Look for in a Portable Power Chair
When you're looking to buy a portable electric wheelchair, there are many different features which will affect your decision. The following overview will cover some of the details you should look out for:
Does it fold? If not, does it disassemble quickly?
What is the overall weight of the chair?
What is the weight of the heaviest piece of the chair when disassembled?
What are its dimensions, when folded and/or disassembled?
Does it have indoor and outdoor riding capabilities?
What are customers saying about this chair? Is it working for them?
---
You might also like
Best price
Best price
Best price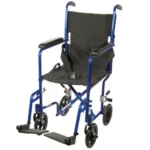 $ 219.00
$ 249.99 Current price
Mountainside Medical Equipment.
Best price
Mountainside Medical Equipment.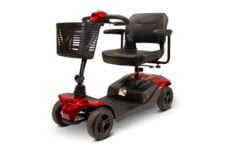 ---

eWheels Folding Power Wheelchair –  Designed with travel in mind.