Hits: 3
Item#: 89903118
---
Have a question about this product?Ask us
---
Auto Re-Order & Save! More details
---
PRODUCT INFORMATION

 Adult Diapers Buying Guide »
 Incontinence Buying Guide »
 Underpads Buying Guide »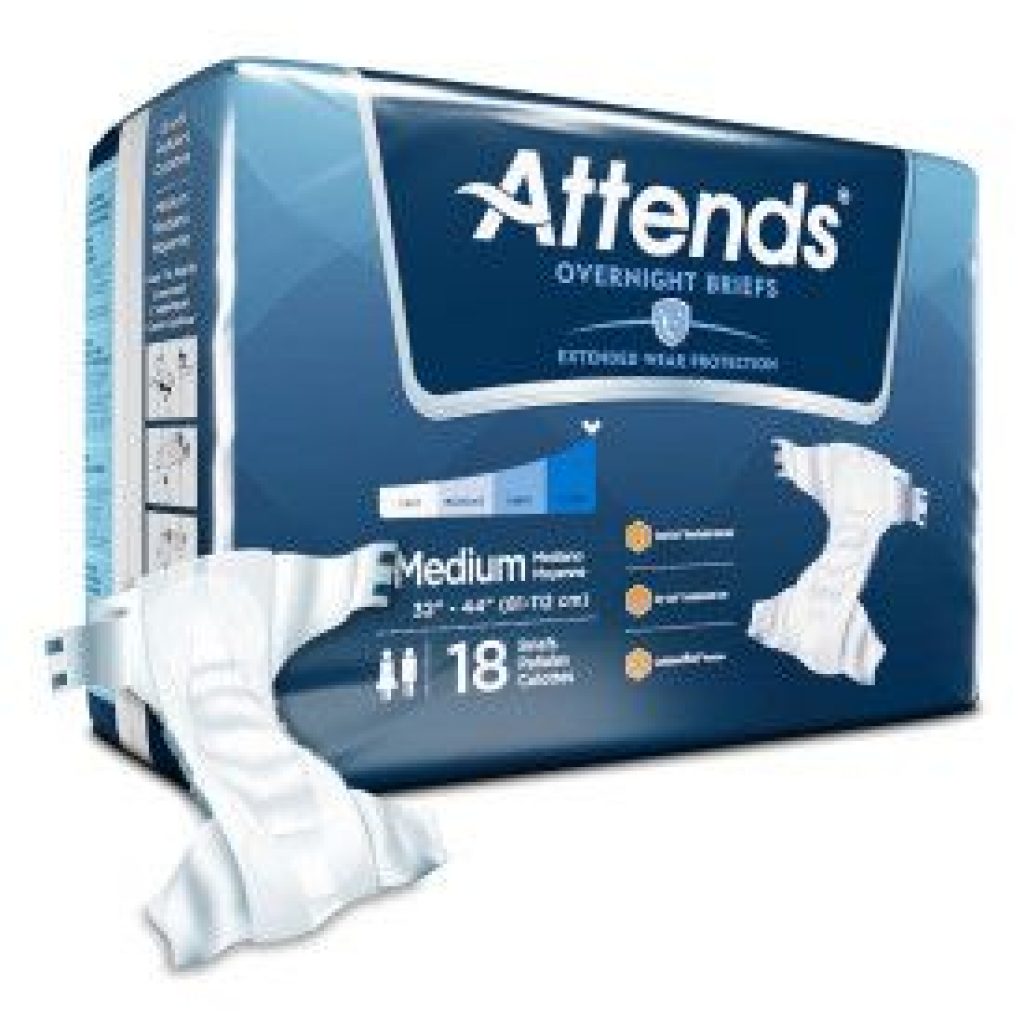 Sell UOM: CS
Manufacturer Name: Attends Healthcare Products
Manufacturer Number: DDEW20
Application: Incontinent Brief
Brand or Series: Attends® Extended Wear
Read more
---
ADULT BRIEFS: ADULT DIAPERS WITH TABS
Adult briefs, or adult diapers with tabs, are designed for maximum wearable incontinence protection, with highly-absorbent cores and a variety of sizes to ensure a secure fit. Most diapers for adults are made with dry technology, an important part of maintaining skin integrity. By absorbing moisture quickly and locking the fluids inside the core, the skin is kept dry and safe from harm.
Get adult diapers if you're dealing with moderate to heavy incontinence, especially if the patient is bed-bound or in a manual wheelchair. Severe fecal incontinence is also best managed with adult diapers. With their large area of coverage and highly absorbent cores, adult diapers provide the highest level of incontinence protection available. Similar to adult pull ups, adult briefs have tabs for easier removal when the user is bed-ridden or dependent on a caregiver, and are therefore recommended for less active individuals.
Women's and Men's Adult Diapers
If you're looking for women's or men's diapers, keep in mind that incontinence diapers are not gender specific, since quality absorbent diapers are designed to be absorbent enough and fit well on both men and women.
If someone does have chronic leakage issues, rather than searching for adult male diapers or women's diapers, it may be more helpful to find booster pads which can actually alleviate the leakage.
AvaCare Medical carries a full selection of unisex diapers for men and women that allows anyone with incontinence to retain their dignity and stay comfortable.
YOU MIGHT ALSO LIKE
---

Attends Overnight Briefs, Medium, 72 Each / Case