Hits: 13
by ADC
SKU ADC6015N
---
Description
Advantage Wrist BP Monitor is an automatic wrist blood pressure monitor features ADC Smart Logic Technology, has a 30 reading memory storage, latex free cuff, and a compact case for easy storage. The Advantage 6015N Digital Wrist BP Monitor is easy to use. Smart Logic Technology allows the unit to determine the ideal cuff inflation level for you, while the integral memory can recall your last 30 readings quickly and easily. This wrist monitor measures your blood pressure and pulse, and includes a latex free cuff for safe use on those with latex sensitivities. Plus, this monitor comes with a compact case for safe on-the-go storage.
Advantage Wrist BP Monitor 6015 Features
Measures systolic, diastolic pressure, and pulse
Smart Logic Technology determines ideal inflation level
Latex-free wrist cuff fits 5" to 7" wrists
Recalls last 30 readings
Auto off
Compact storage case.
Large LCD display
2 AAA batteries included
Brand:  ADC
Product Number:  6015
Specifications
Weight: .69 lbs. / 125 g (without batteries)
Size: 3.75" (L) x 4.25" (W) x 4.25" (H)
Measuring method: Oscillometric
Pressure sensor: Semi-conductor
Measuring range:

SYS/DIA: 20 to 280 mmHg
Pulse: 40 to 180 per minute

Cuff pressure display range: 20–280 mmHg
Memory: Automatic storage
Measuring resolution: 1 mmHg
Accuracy:

Pressure Within ± 3 mmHg
Pulse ± 5% of the reading

Power source: 2 AAA (Alkaline batteries) 1.5 V
Buy Advantage Wrist BP Monitor 6015 online today, or speak with one of our excellent customer care specialists for more information at 1-888-687-4334.
BLOOD PRESSURE MONITORS
If you have high blood pressure and you're looking for any type of blood pressure device, be it an Omron blood pressure monitor, or an aneroid sphygmomanometer, or another kind of blood pressure checker, you've come to the right place. AvaCare Medical carries a vast selection of wrist blood pressure monitors, and much more. We're proud to provide our customers with nearly every type of blood pressure device available today.
Best price
Best price
Mountainside Medical Equipment.
Best price
Mountainside Medical Equipment.
Best price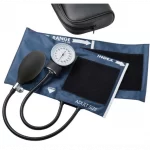 Mountainside Medical Equipment.
Aside from our full selection of home blood pressure monitors, we also provide our site visitors with a wealth of well-researched, expert information on the topic of blood pressure. Discover how to get an accurate blood pressure test, find out how to choose a blood pressure monitor, and learn the answers to many other questions you've been wondering about ever since you found out that you've got high blood pressure.
How to Choose a Blood Pressure Monitor
The first thing to think about when choosing a blood pressure checker is whether you need an arm or wrist blood pressure monitor. Wrist blood pressure monitors are usually more comfortable and lightweight than arm monitors, but can be slightly less accurate, since it's harder to properly position the wrist than it is to do so with the arm.
---

Advantage Wrist Blood Pressure Monitor 6015N