A revolutionary system combines all the benefits of inelastic compression

It is designed for acute drainage phase lymphedema management, patients enjoy the liberating nature of an inelastic garment system they can remove for normal hygiene and re-apply themselves without the aid of a caregiver or clinician.
Hits: 12
Medi USA CircAid Reduction Kit With Lower Leg Compression Wrap is a revolutionary system that combines all the benefits of inelastic compression with the advantages of a custom garment. It is trimmed to fit in the clinic and as a result adaptable to your patient's unique needs.
Medi USA CircAid Reduction Kit With Lower Leg Compression Wrap
Brand/Manufacturer: MEDI USA
Features
Inelastic compression for early phase decongestion treatment of lymphedema.
The garment can be easily custom-fitted in the clinic and adjusted as patient limb size reduces.
Patients can independently apply and remove their garments, promoting patient independence and empowerment.
Provides consistent, gradient compression all day long; say goodbye to drooping bandages.
Comes with a shelf strap for additional coverage and support, as well as 1 pair of whole leg undersleeves.
CircAid Reduction Kit Lower Leg Size Chart
| | | |
| --- | --- | --- |
| Circumference in cm | Regular | Wide |
| cC | < 65 | < 80 |
| cB | < 55 | < 65 |
| | | | |
| --- | --- | --- | --- |
| Length in cm | Short | Standard | Long |
| e mall – D1 | < 32 | 32 – 36 | > 36 |
Orthopedic Products 
Buy Orthopedic Products – Shoulder Brace | Abdominal Brace | Ankle Brace
Best price
Best price
Best price
Best price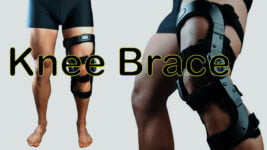 Supports and protectors for the limbs and other parts of the body from well-known manufacturers. Back and abdominal supports, compression products, orthopedic cushions, and pillows are available at competitive prices. Overhead tractions, head positioners, all-purpose support belts, wrist and back braces and wraps, cervical collars, water and foam pillows, elbow orthosis, abdominal binders, slings, and splints from well-known orthopedic brands like Rolyan, FLA, Jobst, ProCare and more.
What is Orthopedics?
Orthopedic conditions are treated surgically and nonsurgically through medications, physical therapy, exercise, alternative therapies, or a variety of surgical procedures, including some that are minimally invasive and thus less traumatic to the body than traditional open surgery. If you are healing from an injury, require injury prevention, have osteoarthritis, have recently undergone surgery, or have some other medical conditions, your doctor may prescribe you an orthopedic brace or cast. Whatever your orthopedic issue is, we have a brace for you. Browse our entire catalog to find the brace or orthopedic support you're looking for.
Types of Orthopedics Splints and Braces
Cervical Orthopedic – Cervical orthopedic braces help recover from neck sprain, neck pain, spinal fractures, cervical fractures, or minimally invasive spinal surgeries. Cervical orthopedics include cervical collars, cervical support pillows, and cervical roll pillows.
Ankle/Foot Supports –Foot and ankle support provide maximum protection to acute and chronic ankle instabilities and relieve stiffness and soreness. Choose from a wide range of toe spacers, toe bandages, ball of foot protectors, bunion splints, callus cushions, hallux valgus splints, and hammertoe cushions.
Back and Abdominal Supports – Back and abdominal supports treat torso diseases or deformities. We have several braces and special supports, including lumbar supports, rib supports, abdomen binders, clavicle supports, sacroiliac belts, hernia belts and supports, trochanter belts, posture correction devices, and lifting support belts.
Arm and Shoulder Support – Arm and shoulder support reduces the risk of shoulder dislocation, rotator cuff injury, pain, and swelling after surgery and increases shoulder stability. We have different types of arm slings for both adults and pediatrics, including shoulder immobilizers, clavicle straps, arm slings, and hand elevators.
Hand and Wrist Support – Hand and wrist supports are good for providing heat and compression to the ligaments, helping relieve pain. At the Rehab store, you will find wrist supports of all styles and with different utilities. Try these hand and wrist supports to pace up your rehabilitation.


A revolutionary system combines all the benefits of inelastic compression